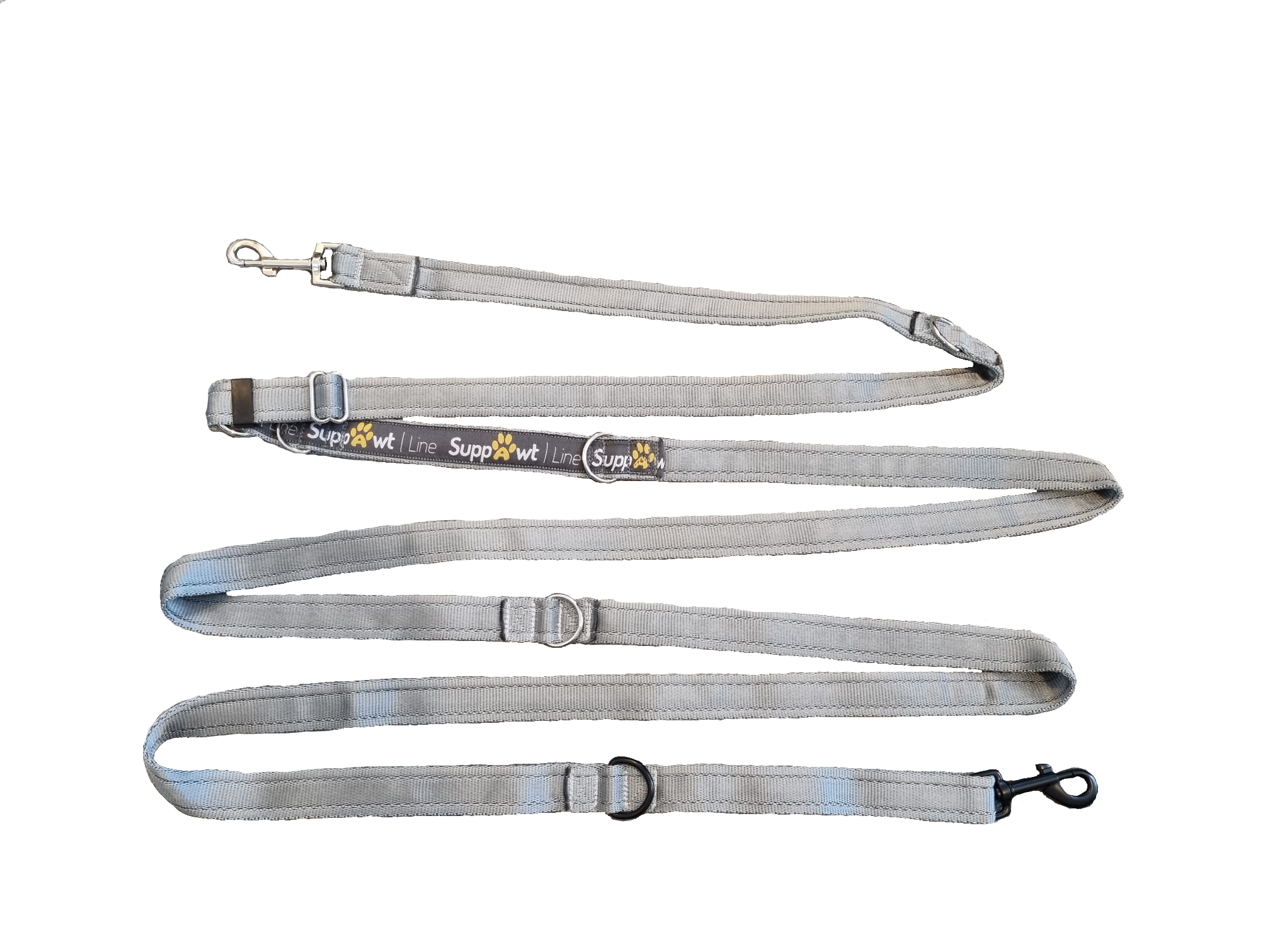 £22.00
+ £2.99 UK delivery
Perfect for nervous or rescue dogs as it has 2 points of contact for steerability and back up security. Or a safety belt to prevent accidental drops from poor handler grip or sudden movements.
Super for training as it is lightweight and versitile. Great for mini recall practice, sniffari's and enrichment walks where you can give your dog more freedom.
Adjustable length for any occasion and 2 grab handles for those tricky situations which you may need more control.
Watch a video of it in action
What do our customers say?
The best training lead we have ever had
- Laura Foster
Suppawt Lines are a game changer
- Danielle McDowall